Using sales automation tools is vital for cutting resources and saving time when trying to get your content in front of your audience. This blog will aim to cover the best inbound and outbound sales automation tools for improving sales performance, alongside best-practice sales techniques that can be implemented easily.
By using these inbound and outbound sales tools, brands will find an increase in productivity and efficiency within their sales teams. This will allow for refined marketing campaigns and improved workflows. By the end of this article, brands should have a strong grasp of the tools on offer to boost sales performance, and the tactics that are required to maximise their efficiency.
How using inbound sales automation tools can boost your sales performance
Sales automation tools are essential if you feel you have great content but no time to get it to where it needs to go. In this article, we will talk about which are the best sales and marketing automation tools for your brand and how to use them day to day for outstanding sales success!
What are inbound sales?
In simple terms, an inbound sales strategy focuses on providing your prospects content that 'hooks' them to capture their email address. It helps you to capture leads and prospects who are actively looking for a solution to their problem. It also gives you time to show them that your product or service is exactly what they are looking for. This long game approach helps you build rapport and show credibility/authority with prospective customers.
6 Great Inbound Sales and Marketing Automation Tools to help your sales performance
This automation tool helps you identify the exact companies that are visiting your website. Leadfeeder can help you identify who your website visitors are and tracks their level of engagement on your website. This can be which links they click or how long they spend reading a page. Leadfeeder also provides you with contact details for key decision-makers within those companies. It allows you to share those leads with your CRM tool fairly easily.
Knowing the target accounts that are visiting your website can also help you refine your sales strategy. It also enables you to fill your sales pipeline with new leads. Leadfeeder enables you to monitor the time that prospect companies spend engaging with your content.
Using chatbots and chat boxes, Drift can help you answer any queries that your website visitors have in real-time. Drift can also help your valued leads and prospects by asking them questions on an automated basis. This helps you identify prospects that meet the right criteria and ensuring that no time is wasted on unqualified prospects.
Hubspot is the granddaddy of sales and marketing automation tools. It incorporates a CRM system along with marketing automation, ensuring that sales and marketing teams can work on a fully integrated basis. Hubspot can also help you create landing pages, send nurturing emails, capture leads and manage deals. The only downside is that it is quite expensive once you upgrade from their basic package.
ClickMeeting allows you to connect with your audience through webinars. It gives you a much more personal touch with one-to-one interactions and in person on-boarding.
Typeform is a great tool to survey and ask questions to potential customers before you meet them. It can help you capture vital information about a prospect's requirements so you have all the information you need to have a high-impact sales call!
5 Effective Inbound Sales Automation Techniques you easily apply
Focus on the buyer persona. Identify the common attributes of your current and target customers. Then create a representation of this information as a fictional person. This helps you focus on who you are selling to and enables you to develop sharper sales messages and better tactics in your sales strategy. The more narrow and specific you are with your buyer persona, the sharper you will be with your sales and marketing efforts. Nothing is less effective than trying to sell to a wide target market.
Measure and optimise the buyer's journey. The buyer's journey starts the moment your customer notices your business, going all the way to the moment they purchase a product. It can tell you a lot about how well each stage of your sales process is working. Measuring and optimising the buyer's journey can help you refine your sales technique.
Identify your active buyers. Any prospects who have shown an interest in your product by interacting with your website or replying to an email can be viewed as qualified leads. These leads are much more likely to become paying customers. Therefore, should be nurtured in order to turn them from browser to buyer.
Focus on your customers' pain points. A pain point is a problem that your lead is looking to solve. They may already have it or may not realise it until they see your product. Understanding, empathising, and ultimately positioning your business as the solution to your customer's pain point is key. It will hopefully speed up your closed deal rates.
Use inbound marketing. An inbound marketing campaign focuses on blogging, content marketing and social media to draw potential customers in. Cross-promoting ebooks and other lead capture tactics to prospective customers helps to grow the sales pipeline.
How can you use outbound sales and marketing automation tools?
What are outbound sales?
Outbound sales refer to contacting a prospect or lead directly. These activities include things like social selling, in-person networking, email prospecting and cold calling.
4 Amazing Outbound sales automation tools for improving your sales performance
This outbound sales and marketing automation tool is much more than your average tool. It integrates with many systems and even has its own marketplace, LaunchPoint.
Marketo's functions include:
Tools for budgeting
Lead Generation
Personalised Messaging
Email Marketing
Campaign Management
Visitor Tracking
Hubspot is known as one of the most popular sales and marketing automation tools on the market with its all-in-one approach. It is considered the leader for inbound sales and marketing campaigns, but it is certainly not the cheapest!
Its functions include:
CMS System
A free CRM
Sales Hub
Marketing Automation
Lead Generation
Real-time Analytics
Integration for Salesforce
Social Media Integration
Pardot is focused on helping you push leads through the sales pipeline. It also has many great analytics to help you maximise your sales performance.
It offers features like:
ROI Reporting
Lead Generation
Social Media Integration
Lead Scoring
Lead Nurturing
Sales Alert & Reporting
Customer.io captures engagement data of prospects, including metrics such as email clicks, email opens and website visits. Based on this, the platform can send triggered and automated emails out to prospects. This can accelerate sales and automate the nurturing of those prospects.
Customer.io features include:
Workflow automation
Third-party integrations
Comprehensive segmentation
Direct integrations
What are the most effective outbound sales techniques?
1. Social selling
As a sales technique, social selling is all about gradually building a connection with your prospect. You don't want to overwhelm them with all of your content at once! It's a subtle sales method but is still hugely successful, especially in B2B marketing. Social media can also regularly increase the number of potential leads in your sales funnel.
LinkedIn is a great platform for social selling. Here are two ways you can use LinkedIn for outbound social sales:
Use LinkedIn Sales Navigator. One of the common mistakes businesses make on LinkedIn is sending out heaps of connection requests and expecting a flood of sales in return! This type of spamming is not unique to LinkedIn, but it will most likely get you blocked or ignored. LinkedIn Sales Navigator helps you identify the perfect prospect for your sales efforts. It enables you to focus on well-qualified prospects rather than the quantity of connections you have engaged with on the platform.
Interact with your target prospect's their posts. For example, if they post something related to your market, you can comment with some useful information or ask them a question to get the conversation and relationship started.
Optimise your LinkedIn profile to draw in leads. A LinkedIn profile is like a book. People take one look at the cover and decide whether it will be worth a read. To avoid losing leads, make sure that your profile is unique, eye-catching and full of useful information to communicate how you can help your target prospect. No matter how good your profile currently is, taking a step back. Try to see how you are coming across to your customers can be a great way to spot opportunities to optimise your LinkedIn profile.

Try asking yourself:
How does my profile show my customers that I can solve their problems?
Is my information easy to find and does it stand out?
Does my profile reflect my business in the way I want it to?
Do I stand out from the crowd?
2. Automating your outreach efforts
Automation is a great way to save time in your outreach processes whilst also keeping to your sales targets. The challenge is that if you automate too much of your outreach, there is a risk of the business coming across as disjointed or even robotic to your target prospects.
Here are two areas you confidently automate in your outreach efforts:
Automating your email marketing. Automated emails are the perfect tactic to turn lost contacts into potential leads without wasting a sizeable chunk of your day! Below are our top tips for creating an automated email campaign that can grow your business whilst maintaining that all-important personal touch:
Keep it short. The last thing that you should do is waste your prospect's time with long, waffly emails! Keep it simple and to the point! Remember, keep it to under six sentences, explaining exactly how you can help.
Perfect the email subject line: Simple things like using your prospect's name in the email subject line will increase the chances of your email being opened. Use between 60-70 characters and don't give away your best offers straight away.
Show that you are relevant: Create a connection either by mentioning a mutual contact or even sharing a piece of interesting content with them to start the conversation.
Present them with your offer: Show how your product or service can benefit the prospect and then provide them with an offer to sweeten the deal.
Ask them to take action: If they are interested, what is the next step? You could ask them if they want to schedule a call or maybe a demo of the product to answer questions that they have. Whatever it is, give the prospect a clear idea of what comes next.
Incorporate the LinkedIn Sales Navigator. As mentioned before, LinkedIn sales navigator is a valuable tool to identify qualified prospects. By integrating Sales Navigator in with your CRM, you can have a seamless and integrated workflow between your social sales and outbound email strategy.
3. Optimising your email scripts
Email outreach is a challenging area even for the most seasoned sales professional. You could send out thousands of emails and only have a handful of responses in return.
To improve the performance of your email outreach, try implementing:
Hit them with a fact. Studies show that telling customers a fact about your competitor and following it up with a specific pain point can be great for getting responses. Using this technique shows your potential customers that you understand the field you are working in and builds their curiosity. Make sure that you help solve the prospect's pain point and that you are there to help. Saying you can help but not delivering can seriously harm your brand credibility.
Make it personal. Although automated email systems have many advantages, it is easy to missing out on the more personal element. When contacting a quality prospect or lead, be sure to use their personal information such as name, job title, company they work for to keep it personalised.
Anticipate any objections. You will always run into a few common objections that your prospects may have with your business or service. Keeping a log of your potential customers' objections is a great way to find areas of improvement. It can also help you overcome those objections in the first email scripts that you send.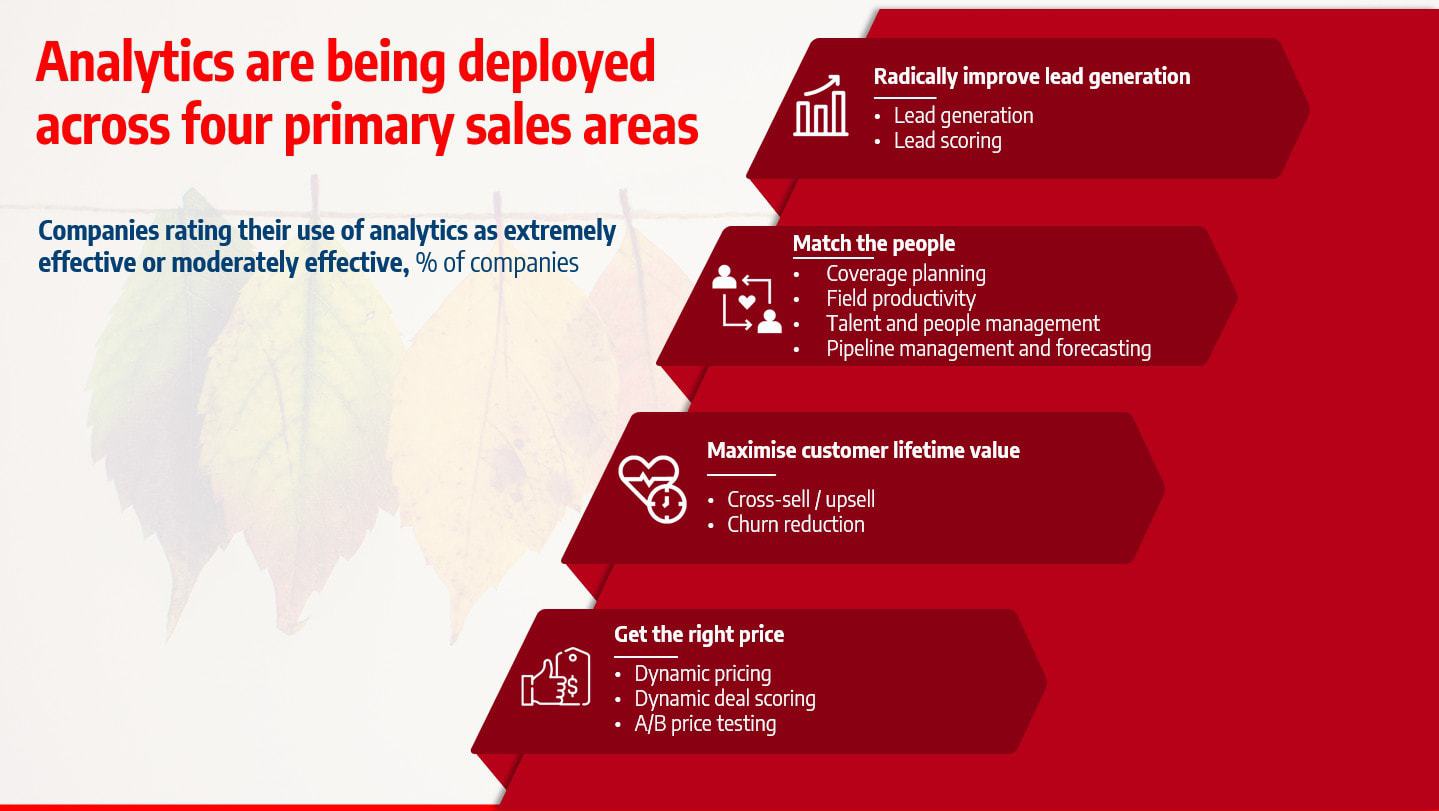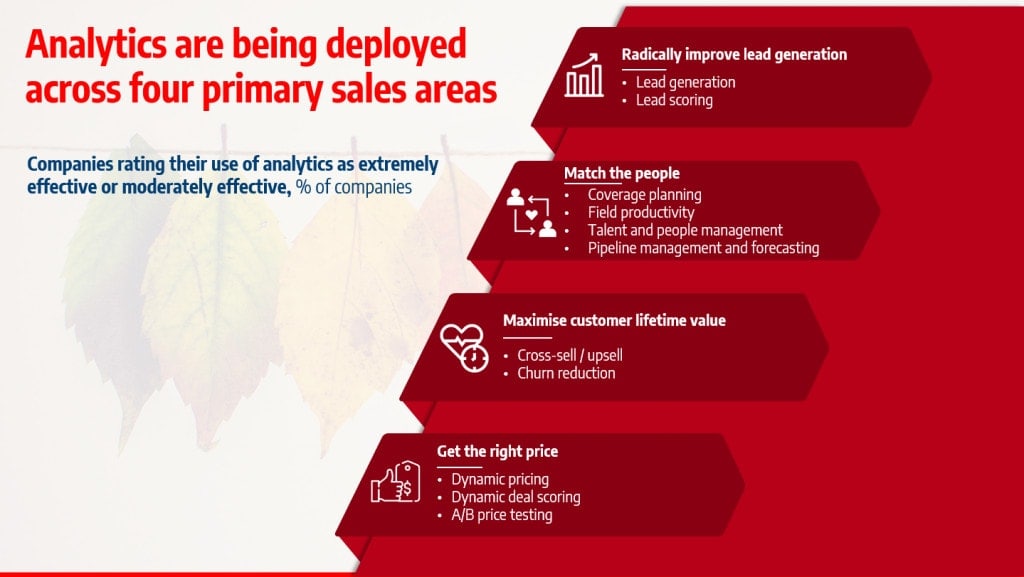 4. Using lead engagement tools
If you want to improve your outbound sales, we recommend using a visitor identification tool like Leadfeeder. This measures the engagement levels of existing leads and finds leads who visited your site but did not leave any contact details.
How can lead engagement tools increase your sales?
Identify your lost leads. Software like Leadfeeder can help you find leads who have visited your site but left no details. This software can tell you the names of companies that have visited your website, information about their business and even their contact details. Leadfeeder can be integrated into your CRM system, prospecting or email platform so you never lose those opportunities again!
Find out more about your leads, habits and behaviors. You can use lead engagement tools to identify the pages that the prospect company looked at and how long they spent on each page. With this information, when putting forward a pitch, you will already have a good idea of what the company is interested in and how your business can help them.
5. Using sales intelligence tools to improve marketing flows
Regular inbound leads are great! However, if the quality of leads you are capturing is low or there are too many leads for you to handle, things can quickly fall apart.
Lead enrichment. By using a lead enrichment tool alongside your CRM, you can build a much more detailed profile for your target prospect. For example, their blog, LinkedIn, twitter and any related news coverage are great starting points. This will help you get a much more detailed picture of your potential buyer's motivations and interests and help you understand exactly what they need.
Firmographics and technographics. Firmographic data is data about the company, such as headcount, turnover, and location. Technographic data details the technologies that a company is using, such as their content management system, marketing tools, analytics and advertising tools. Using firmographic and technographic data can help you further qualify prospects and anticipate their needs before you even have the first sales call with them. Beyond improving your lead scoring model, this data can also create targeted prospect segments.