Using best-practice sales automation tools allows brands to cut resources and maximise their chances of beating out competition when gaining prospects and customers. This article will aim to cover the best strategies for how using sales and marketing automation tools can increase sales performance, alongside our tips for maximising your inbound and outbound sales performance.
Without a good tech stack to support your sales team, brands may struggle to maintain a good relationship with customers and identify new prospects before competing brands do. By the end of this blog, brands will have a good understanding of the automation tools available to improve their current sales processes.
How can sales automation tools boost your sales performance?
The key benefit of using sales automation tools is the time you will save. High value jobs can be focused on because admin tasks like updating records, gathering lead data and filling in paperwork can be done by these sales and marketing automation tools.
Automating lead analysis is one example of a sales automation tool that saves time in the lead prospecting stage. This helps improve the quality of the prospects you are selling to. There are a wide variety of sales automation tools that specialise in streamlining a specific sales task.
As more people are working from home, sales and marketing automation tools can help your team align sales processes across a distributed team. With automated processes operating in the background, you know that the sales processes will run smoothly, even when the office is empty.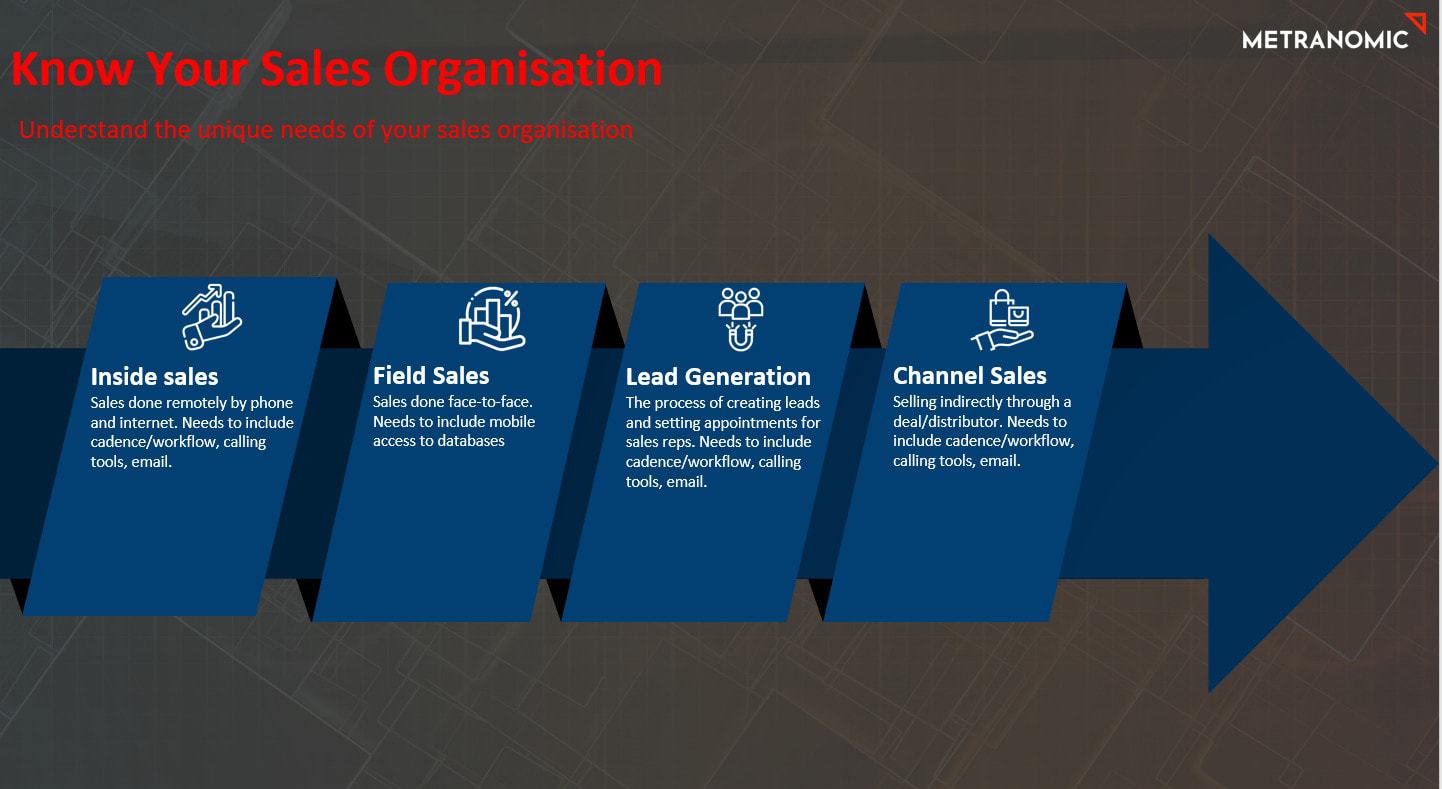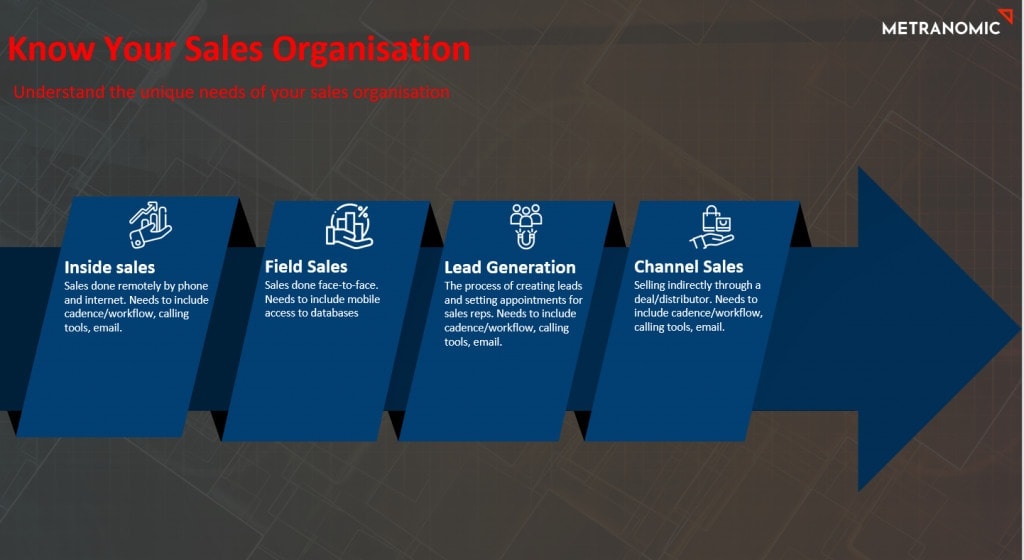 6 Great Sales Automation Tools you can use to streamline performance
CRM systems. Also known as customer relationship management, CRM systems help you track and record your sales pipeline. It also tracks the progress that you are making towards achieving your sales goals. Many modern CRM systems include analytics, automated reminders and automated email followups to target prospects. There are over 400 sales and marketing automation tools in the sales tech landscape, so there are plenty of options to pick from.
Lead enrichment. These tools can help you build out a full picture of your target prospect. With the use of AI systems, they can help you identify a prospect's digital profile (Twitter, LinkedIn, blog, news coverage, etc.). This can provide a deeper level of insight about the prospect, which can enable you to have more meaningful sales conversations that result in a higher volume of closed deals.
Prospecting tools. A big part of the sales process is identifying qualified leads and prospects quickly. By finding the people who are most likely to make a purchase from the beginning, you can avoid wasting time with unqualified prospects. Ensure your efforts are focused on prospects that are most likely to result in a sale.
Sales analytics tools. Sales analytics and reporting tools can improve the accuracy of sales forecasts, measuring if you are meeting your targets. Being able to view this sales data can help you improve your sales strategy to speed up sales performance.
Process and training tools. Implementing standard procedures is vital in order to measure sales performance. Ensuring consistency in how those processes are followed is often a challenge, which is where sales process and training tools can help.
Automation and integration tools. Creating an efficient sales workflow is important for any company and you can do this easily with sales and marketing automation tools. Simplify and speed up tasks that are lower priority, like qualifying leads or answering support questions. This will make your business much more effective.
Tips to increase your inbound and outbound sales performance
5 tactics for increasing your inbound sales performance
1) Incentivise social shares: Place pieces of your blog posts behind restrictions that only reveal the content to the reader after they have shared the page to social media. This will spread your content to similar people who are likely to be interested in reading your content. There are a wide variety of plugins available for WordPress sites, so this is very easy to implement.
2) Interview industry leaders to capture wider industry interest. By interviewing industry leaders within your target industry, you get to develop relationships with the exact people that you are trying to sell to. You can also ask questions about any potential barriers in the industry that you are trying to sell to. If they are high-profile individuals, you will also benefit from having a high engagement with them. A highly relevant audience is key when you publish the post on the site. It is also likely that those industry leaders will share your content out to their wider audiences.
3) Give your content some momentum. Publish your content in a series or turn very long-form content into a series of posts. This approach keeps readers coming back for the next instalment. Strategies like daily challenges are very effective! Packaging up a group of blog posts as a downloadable ebook is another technique that works really well.
4) Understand visitor behaviour with website heat mapping tools. Tools like Hotjar and Microsoft Clarity enable you to track how far down the page your visitors scroll and where they click on the page. You can also review video recordings of their browsing session. Heat mapping tools can help you understand the strengths and weaknesses of your content and overall sales funnel. Therefore, this helps you to improve it and drive more sales.
5) Optimise your email signature to promote your blog. Adding a link to your blog in your business email ensures that everybody that receives an email from you notices your fantastic content! This is great for building up subscribers and reinforcing your expertise to prospects and the people you are regularly in contact with.
5 essential tips for your outbound sales automation
1) Segment your market
Separate your target prospects into clearly defined groups based on common characteristics, like sector or company size. This will enable you to target groups of prospects that have common pain points. Therefore, engage with them in a more meaningful way that resonates with their pain point.
The three main types of market segmentation are:
Filmographic segmentation – the shape and characteristics of the business.
Need based segmentation – the value and size of the need that the company has.
Value based segmentation – the size of the company by revenue.
Overall, value-based segmentation is considered more effective because it is a practical way to help you focus on the highest potential value customers.
2) Optimise your data collection
Having your sales data scattered across lots of excel sheets is a good way of losing sales momentum. Develop a structured approach to capturing and processing prospect data. This makes it easily accessible, and all organised into one centralised location. A CRM system solves this problem and enables you to focus on the deals you have in hand whilst maintaining focus and momentum to close them.
3) Segment existing prospects
Go through your existing prospects and place them in their respective categories. This will enable you to engage with those prospects in a more meaningful way. This should align with their needs, pain points, and budget. Doing this will speed up sales performance and shorten the sales cycle.
4) Prioritise segments to increase focus
Rank how valuable each of the segments are and prioritise those segments in your sales efforts. This is a good way of improving efficiency and time allocation on deals. Using a set of predetermined criteria decides how valuable each segment is to your business. For example, criteria you might consider are:
The size of the segment
The average budget
Potential for growth
How easy it is to get your content to them
5) Prospect the market based on your segments
Once you have segmented your market and existing prospects, you can start looking for new prospects based on their value. This helps you maintain the sales pipeline but does so in an easier way. Finding quality leads who are likely to convert is a hard task, but prospecting based on sharply defined segments makes it much easier. When you do this, the focus sharpens and sales efforts naturally change from high volume to high quality.