Sales analytics are a great way to understand your company's performance and have a clearer picture of how to approach customers. However, many brands do not utilise them to their full potential.
This blog will aim to cover what sales analytics are, and their use in increasing your sales revenue. You will also learn about advanced sales analytics, such as predictive analytics and the reports that can be used to maximise sales performance.
Sales analytics are great for optimising the sales funnel and identifying the strengths and weaknesses of current sales processes. By the end of the blog, brands will have a strong understanding of how sales analytics can affect decision making on a day-to-day basis, strengthening your market position and increasing customer satisfaction.
How using sales analytics can increase your sales revenue
What are sales analytics?
Sales analytics are data measurement tools that you can use to gain a clear understanding of your sales performance. They are great for setting goals and editing sales strategies to optimise your sales performance. Using sales pipeline analytics is also a great way to identify any areas of improvement in the sales journey.
What are sales analytics used for?
Sales analytics help you ask relevant questions like 'What trends are there in our sales that are showing success?' and will find out the answers for you. Sales teams use different sales analysis tools depending on what their requirements are. For example, if the team wants to know if they are going to meet their sales targets this month, they can do sales pipeline analysis. Sales pipeline analytics can also help you answer these questions. This allows them to see how many deals they are likely to close. Using the sales data, the sales analytics tool might find that your business is not on track to meet your monthly targets. Therefore, you might decide to spend more time and energy on tasks like prospecting and lead generation to correct this.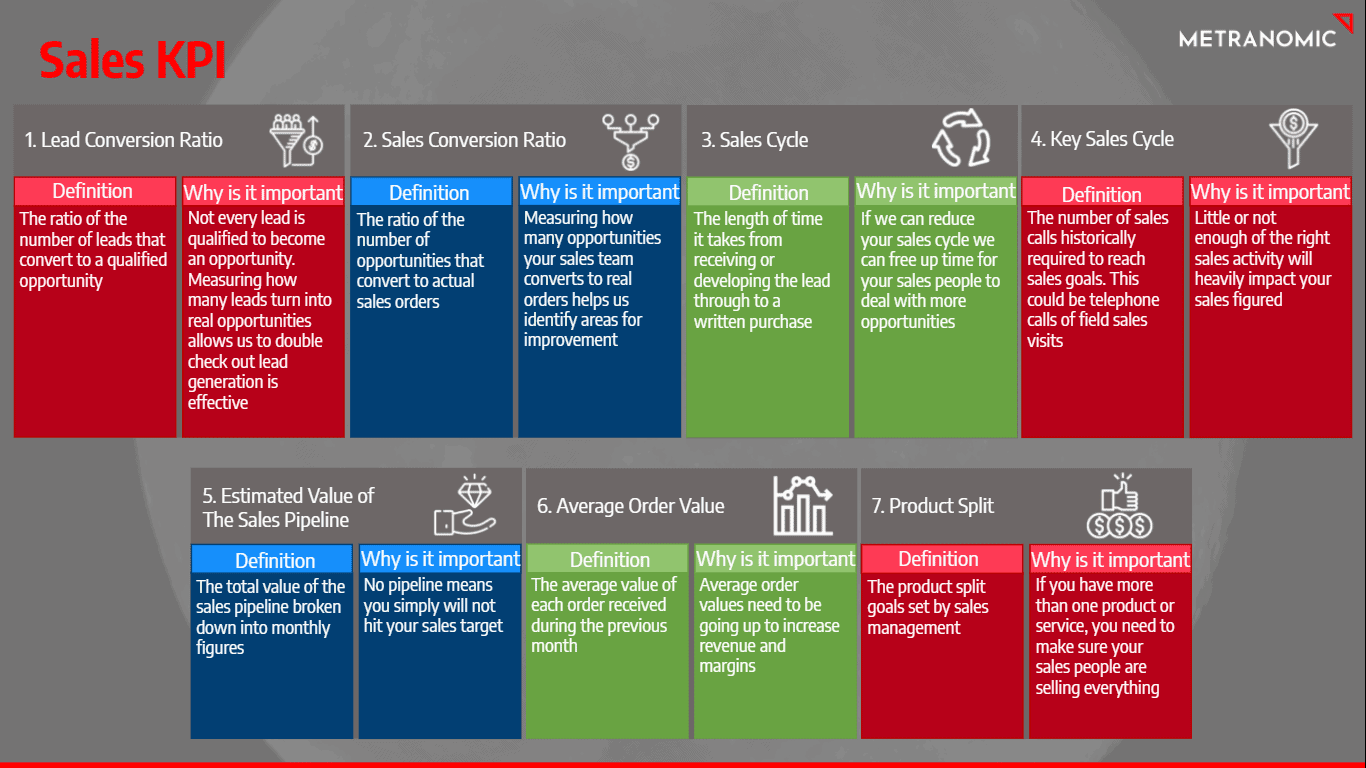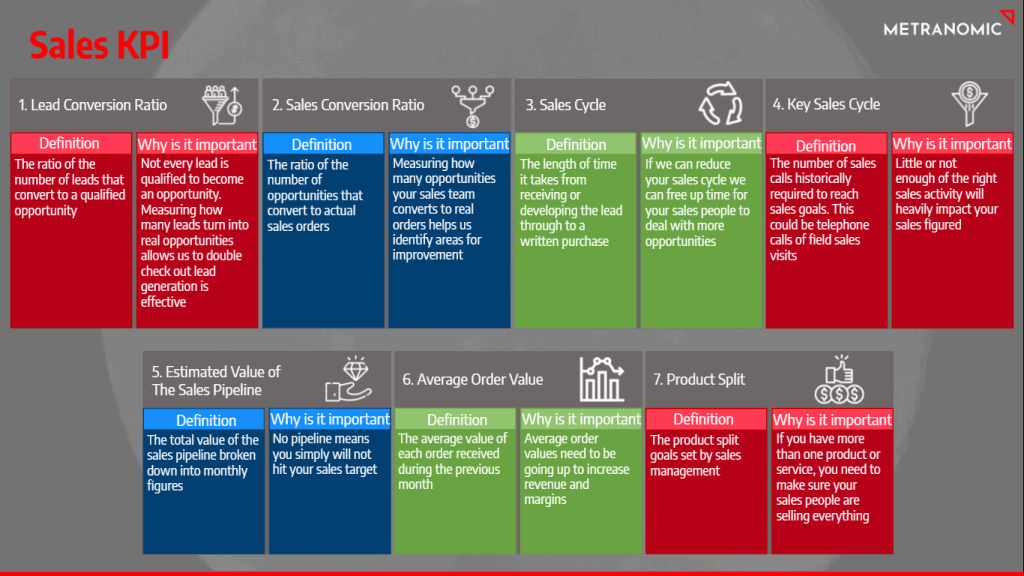 Using sales analytics is the key to your sales success
As most businesses are becoming digitised, you can now gather daily sales data to gain critical insight into your business, customers, and sales. Used correctly, this insight can help you find huge growth opportunities for your business. One major advantage of sales analytics is that it helps your sales reps choose strategies that are proven to work, thanks to your sales data. Having accurate sales forecasts and improved sales performance can reduce performance issues. These are all major elements in improving the sales process.
What are advanced sales analytics?
How can predictive sales analytics improve your sales forecasting?
Predictive sales analytics tools analyse past sales data to find trends and patterns in your company. It can help you recommend strategies to sales teams so they can predict the needs of prospects. This allows sales teams to engage prospects on a more personal level and increase sales performance. This type of advanced sales analytics removes human error by using artificial intelligence to produce good forecasts and useful sales intelligence.
Using predictive sales analytics makes creating a sales forecast and other sales reports easy. Because of this, more and more businesses are relying on this form of advanced analytics to help guide their sales projections and inform their budgets.
Are B2B companies using advanced sales analytics?
The quick answer is, yes, they are. Combining sales analytics with machine learning has taken the business world by storm. Companies are using the valuable insights from these advanced sales analytics tools in lots of ways. For example, designing marketing campaigns, creating unique customer recommendations, generating affordable pricing and planning better financial budgets. But that's not all. Businesses that use advanced sales analytics are outperforming their rivals that are not.
5 Sales analytics reports you need for outstanding sales performance
For any business, an accurate and up-to-date sales pipeline is essential. As a sales leader, you should know exactly how healthy your business is at all times. 'What deals will close?', 'How much will each deal bring to your business?' These are the sort of questions that you simply cannot answer without looking at your sales pipeline analytics.
The sales conversion rate is the rate at which your business converts leads and prospects into customers. Looking at a conversion rate report can tell you the strengths and weaknesses of your sales processes, as well as showing how effective your overall sales strategy is. Likewise, analysing your conversion rates can help you figure out at what points in your sales cycle you are doing particularly well and what places could use a little more work.
3. An Average Deal Size Report
Knowing what your average deal size is allows you to predict your future revenue. For example, if your target revenue for a quarter is £100k and your average deal size is 10k, you know you need to close 10 deals within that quarter to meet your goal.
4. Your Average Sales Cycle Length
Having a report on your average sales cycle length shows you the average time it takes your representatives to close a sale. Having this information gives you valuable insight into the effectiveness of individual sales representatives through the sales process. When thinking about this metric, you should have an ideal timeframe in mind to use as a benchmark for your sales reps. For example, this could be the time it takes a sales rep to go through the sales cycle. Having this information will show you which of your reps are struggling and need more support in order to meet their targets.
5. A report on how many deals are won or lost
To properly understand your business, keep track of both the deals you have won and the ones you lost. Using analytics, have a look to see if there are any similarities amongst the deals you have lost. Were many of the lost deals being worked by the same sales rep? Or perhaps quality leads are being lost to one of your competitors who has a great promotional deal running at the moment. You should then repeat this process with deals that you won to see what parts of your business are succeeding and why.