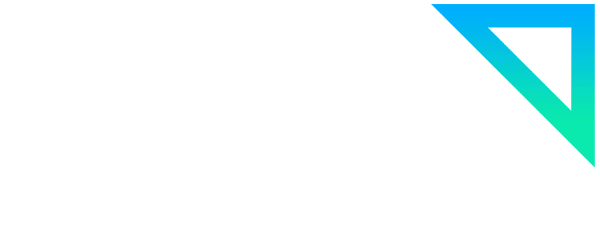 The Demand Generation Programme
A programme which enables you to build a scalable sales engine that delivers predictable and consistent long term growth.
➤ Engage more sales-ready leads
➤ Shorten complex sales cycles
➤ Accelerate pipeline velocity
Get an unfair market advantage
We leverage four core components that blend insight, strategy and specialist execution to deliver the Demand Surge programme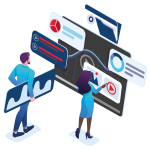 A continually updated library of proven sales and marketing automation recipes, channel tactics and digital workflows across the six digital growth drivers.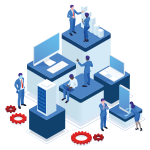 Market intelligence
engine
A proprietary insight toolkit that delivers actionable competitor intelligence, customer insight, forecasts sector trends and monitors online conversations.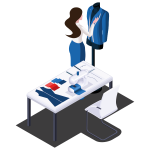 Behavioural insight
vault
A comprehensive resource of scientifically validated behavioural insights that influence B2B buyer's purchase decision making to improve sales conversions.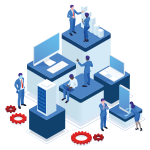 Digital growth
operating system
The building blocks to construct a scalable digital growth model. Build the go-to-market plan, sales messages, marketing funnel and content strategy needed to launch an automated sales and marketing engine.
What is the Demand Surge programme?
The programme gives organisations the skills, tools and processes they need to capture more qualified leads, grow sales pipeline and improve sales conversion rates. We work with you to plan and build a scalable sales engine that delivers long term digitally-led growth.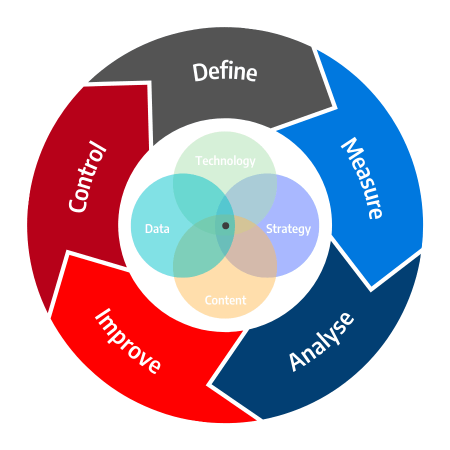 The programme empowers businesses with a framework for continuous improvement to strengthen digital sales performance for the long term.
Eliminate – Underperforming tools, processes and tactics.
Raise – Time and effort in those areas delivering results.
Reduce – Work in areas delivering mediocre results.
Create – New best-practice processes and growth models.
Your Competitive advantage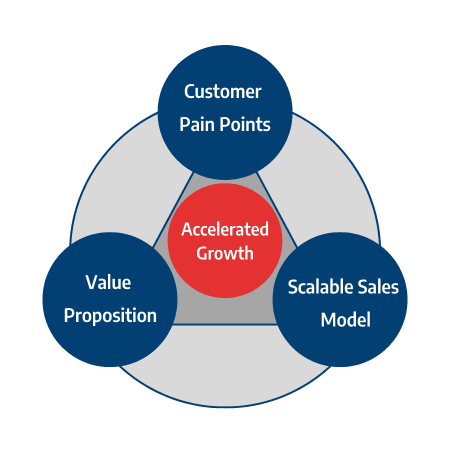 Developing market intelligence and competitor insight enables you to quickly sharpen your offering and build a compelling value proposition that stands out.
Insight also helps to build effective sales messages and content that resonates with your target customer's pain points. This reduces friction in your sales process and reduces your sales cycle.
What makes the Demand Surge programme unique?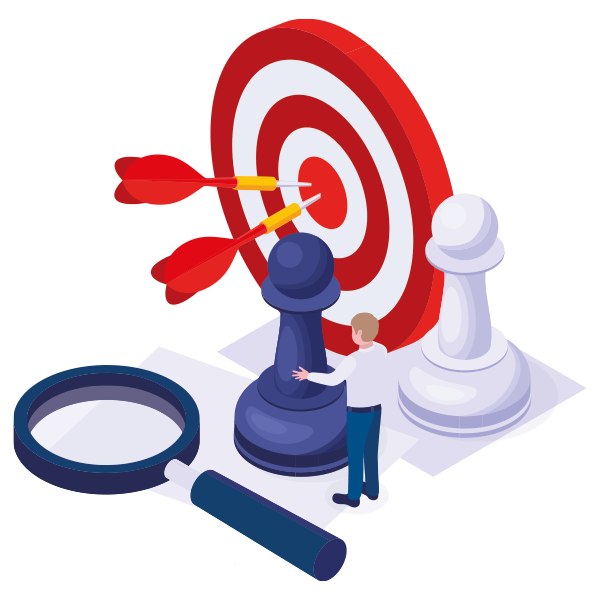 The programme costs a fraction of what traditional consulting firms charge and we focus on delivering impact, not PowerPoint decks.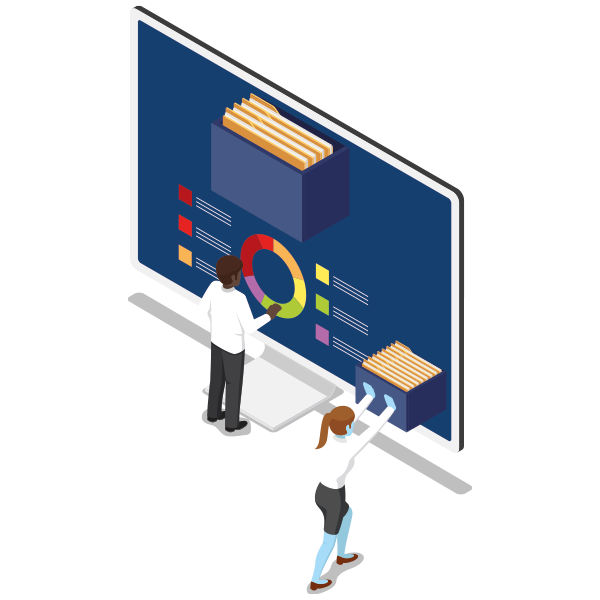 The programme provides continuous feedback and hands on training, one to one coaching, workshops and strategy sessions.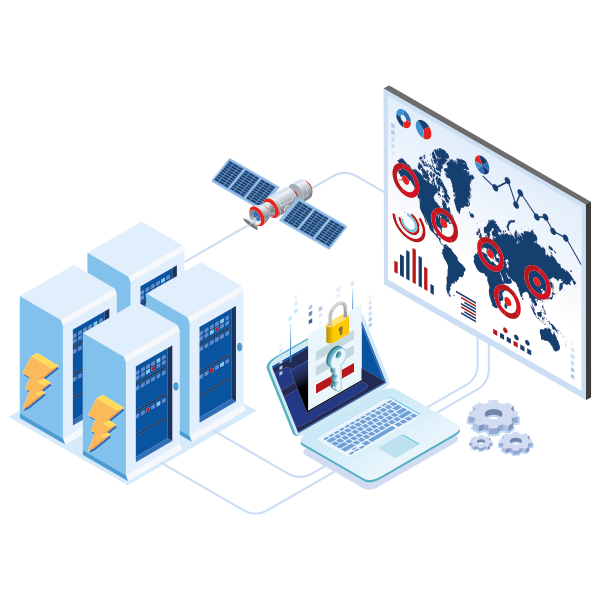 Our experience working in leading consultancies enables us to deliver using world class methodologies.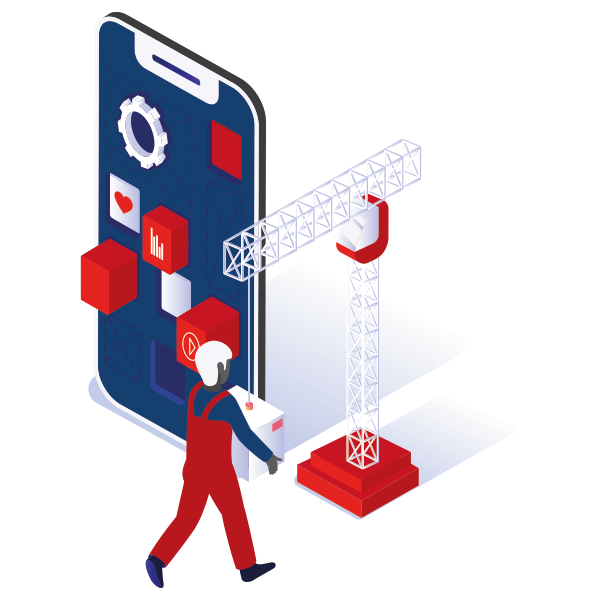 We take no commissions for recommending tech. This frees us up to work with the most effective and affordable solutions.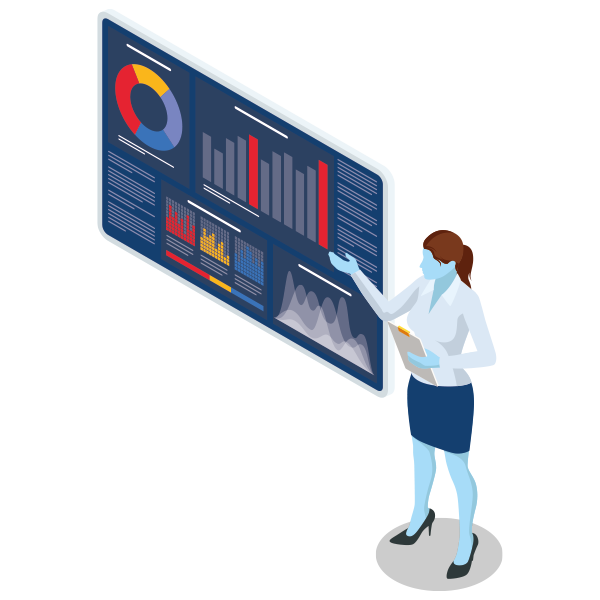 Over 50 years combined experience working with data means we know the metrics that matter and can unearth actionable insight.
Companies facing aggressive growth targets, operating in fiercely competitive markets with an appetitive for disruption.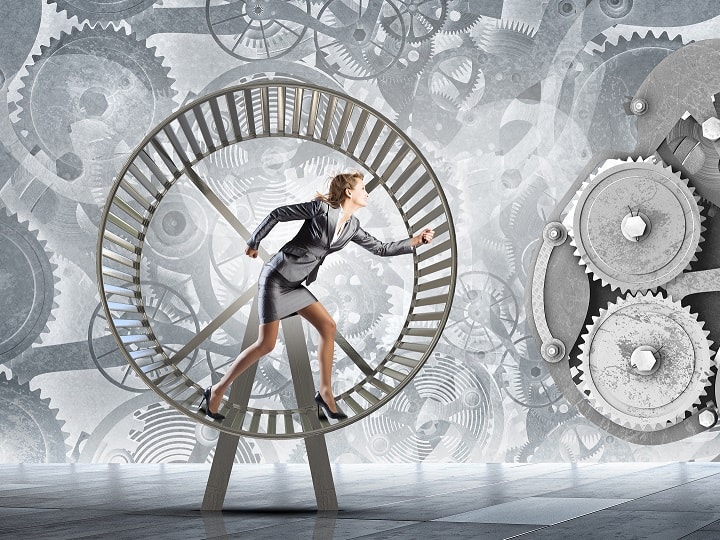 Business Leaders & Entrepreneurs
That need to achieve growth with limited resources, are struggling to generate high quality leads and are unsure of how to measure or accurately forecast sales.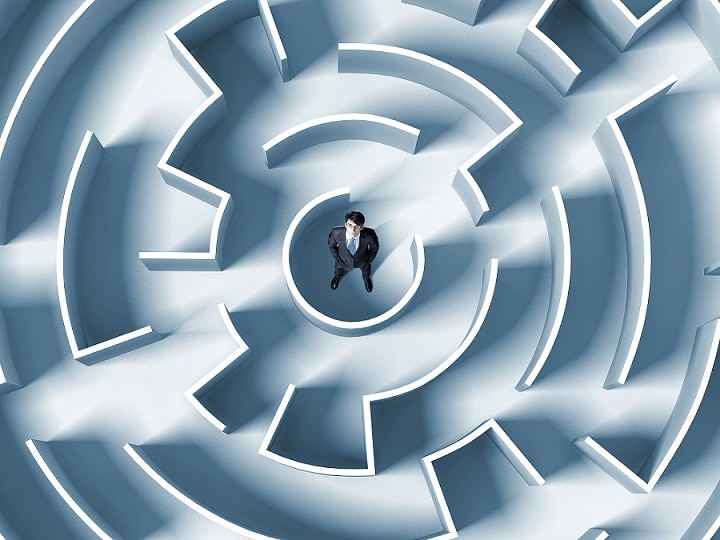 That need to produce content that converts sales, are struggling to build their sales and marketing automation systems and need a structured system to nurture prospects along the sales pipeline.
The team have built the demand generation formula based on their decades of experience working with challenger brands and market leaders to launch and scale their digitally-driven sales and marketing programmes.
The 6 Core Growth Drivers
The programme focuses on the core strategies, tactics and channels that deliver consistent growth for businesses that are operating with lean budgets.
We work with you to develop your processes, implement the tooling and streamline your sales and marketing operations.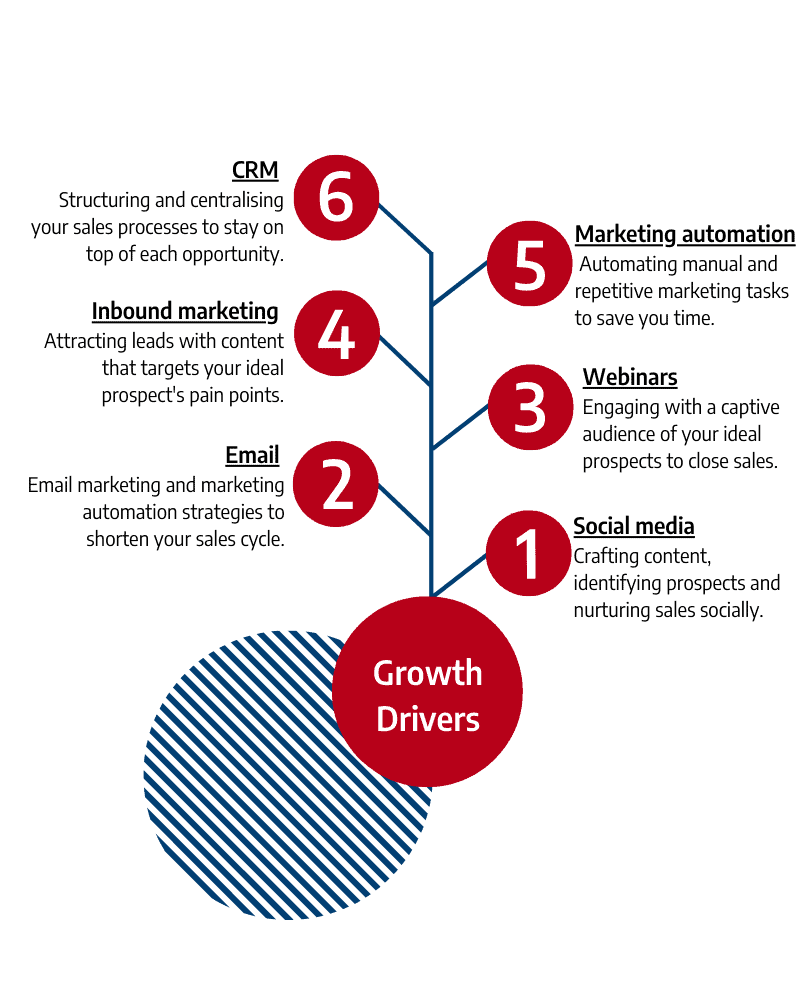 The Demand Surge Tech Stack
We have evaluated hundreds of sales and marketing tools over the years which we leverage in the Demand Surge programme. We are always scouting the market for new solutions which means that you will always be using the latest tech at the most affordable rates. Our toolkit includes:
The team have worked with some of the biggest brands and ambitious startups in the world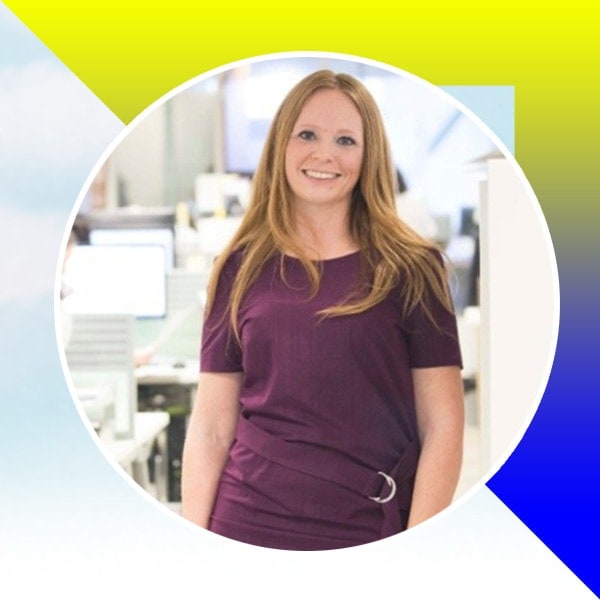 Founder – R&R Bespoke Accountancy
"Great agency – I'd highly recommend!
I needed to develop our brand strategy and website. Using their unique approach to brand development, we have something that communicates our offering really clearly. Great copywriting, graphics and a brand identity that is spot on."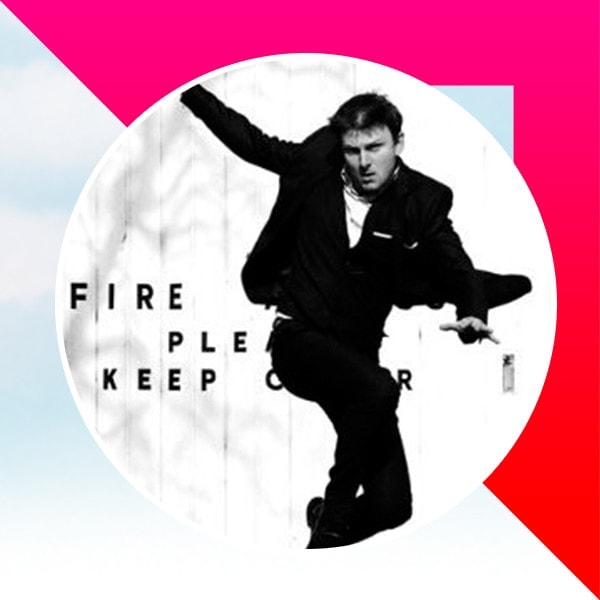 "Really great to work with – transformed our ways of working which have been a real factor in the company's long term growth. The team helped us transform our digital operations with marketing automation, analytics and a long term digital strategy. The team are diligent, focused and devoted to their client's objectives."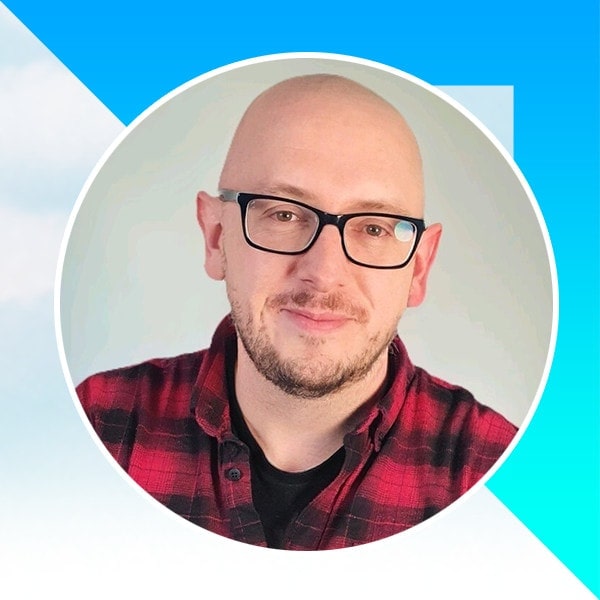 "Highly recommend partnering or collaborating with the team if you want to take your marketing performance to another level. The refreshing partnership approach and the commitment to be at the fore of marketing and automation is unwavering."
Are you looking for a surge in demand for your business?
The programme is tailored to each individual business's objectives and needs. To get started, we have an initial discovery call to understand your needs and prepare a tailored programme for you and your business.  
Click below to setup a meeting